Welcome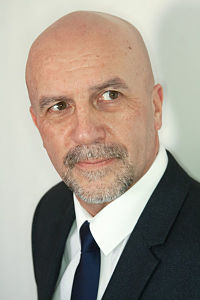 Hello, and welcome to my new website ...

I established myself as a Medium in 1992 and have since then appeared in a variety of venues, including Spiritual Churches, clubs and pubs, psychic societies, and theatres around the UK and Europe.
As a Spiritual Medium I act as a channel for 'Spirit' to use. We work together as a team and bring through messages and 'evidence of survival', proof that life continues after the physical body dies.
My demonstrations are filled with love and humour, and bring lots of comfort and peace to those of us who have lost family, loved ones and friends.
It's a joy to work for Spirit and mankind, and I pray that I can continue for many more years to come.

Adrian has appeared in the past as a regular guest with Phil Wood, Radio Personality/presenter and Anthony Schaeffer, Paranormal Investigator on www.manchesterradioonline.com and also on themed nights of 'Dinner with the Psychics' at restaurants throughout the North West.